21st Annual Red Ribbon Week Poster Contest Winners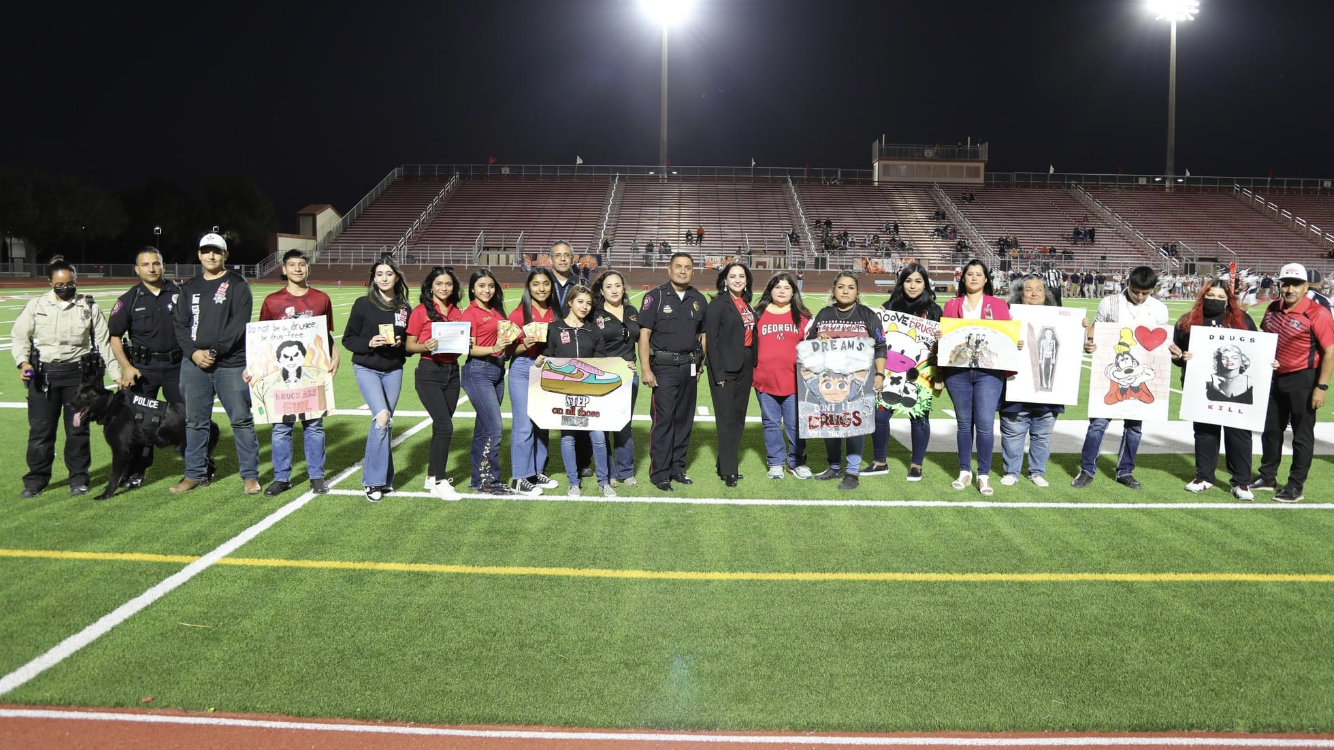 Elementary Campuses - Classroom Poster Contest
This contest is open to all La Joya ISD Elementary Campuses
The poster must be original and must have a Drug Free message
1 Classroom entry per elementary campus
The campus and teacher's name are not to be marked anywhere on the poster
Each school must conduct their own judging and submit only the 1st place winners
1 Winning poster will be selected from each cluster (La Joya Coyotes, Juarez-Lincoln Husky & Palmview Lobos)
Winners will be announced on October 28, 2022
Prize: Pizza Party for winning classroom
Middle Schools And High Schools - Individual Poster Contest
This contest is open to all La Joya ISD Middle School and High School Students
The poster must be original and must have a Drug Free message
1 Poster entry per campus
The campus and Student name are not to be marked anywhere on the poster
Each school must conduct their own judging and submit only the 1st Place Winners
Middle School:
1 Winning poster will be selected from each cluster
La Joya Coyotes (La Joya High, La Joya Early College, Stem, ECHS)
Juarez Lincoln Huskies (Jimmy Carter ECHS, West Academy)
Palmview Lobos (HSP, CCC, Hope Academy)
Winners will be announced on October 28, 2022
Individual Poster Contest: $50 Gift Card
Posters Are Due At the La Joya ISD Police Department
NO later than October 26, 2022
Rules:
1. Standard Size Poster Board
2. For Child's safety, no glass, or sharp objects on the poster board
3. Be Creative, use glue, crayons, glitter, paint, markers, etc.
4. In a sealed envelope write the teacher's classroom grade and school campus.
5. Attached the sealed envelope to the back of the poster.
6. One entry per school campus